You're Invited:
Functional Safety and Validation
May 23 - 24, 2022, Detroit
This seminar is organized by ROSS Controls and the ISSA - Section on Machine and System Safety.
Hosted by McNaughton-McKay, Madison Heights, MI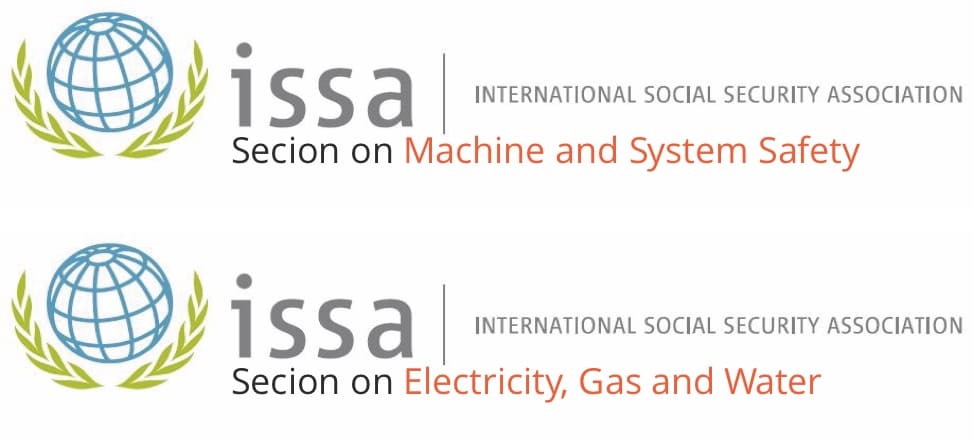 Register Now
Download Flyer
About this Seminar:
The objective of the seminar is to give an overview about some international standards for machinery safety and their application. These standards provide manufacturers of machines the basic technical rules for the design of safe machinery. The seminar is intended to transmit the participants the basic knowledge of these standards and their use in the industrial area. The seminar also shows practical application examples. The speakers give information as experts involved in the standardization machinery safety.
Attendees:
Occupational health and safety managers and experts, Designers of control systems, machine/production line builders, robot system designers and any kind of engineers. Test and certification bodies concerned about the risks associated with machines.
Language: English
Cost: $125 per participant
REGISTER NOW TO RESERVE YOUR SEAT
Complete the form below to begin the reservation and checkout process.
You will enter payment information in the window in the next step.
Monday. May 23rd, 2022
| | | |
| --- | --- | --- |
| 10:00 a.m. | Registration | |
| 11:00 a.m. | Welcome Address Dietrich Warmbier (ROSS Controls) Klaus Becker, BGETEM | |
| 11:30 a.m. | Risk assessment | Chris Brogli |
| 12:15 p.m. | IEC 60204-1 Electrical equipment of machinery | |
| 1:00 p.m. | Lunch Break | |
| 2:00 p.m. | ISO 13849-1, Safety related part of control systems; Part 1: General | Klaus-Dieter Becker |
| 3:15 p.m. | Coffee Break | |
| 3:45 p.m. | ISO 13849-1, Safety-related part of control systems; Part 1: General (Continuation) | Klaus-Dieter Becker |
| 4:15 p.m. | Software requirement ISO 13849-1 | Thomas Schulz Basten |
| 4:45 p.m. | Discussion | |
Tuesday. May 24rd, 2022
| | | |
| --- | --- | --- |
| 9:30 a.m. | Fluid power safety (Hydraulics /Pneumatics) | Dietrich Warmbier |
| 10:15 a.m. | Functional safety and cyber security: dependencies, standards and pragmatic approaches | Florian Spiteller |
| 11:00 a.m. | Safeguarding and complementary measures | Otto Görnemann |
| 11:45 a.m. | Discussion | |
| 12:00 p.m. | Lunch Break | |
| 1:00 p.m. | Industrial Security – Lessons learned from attacks on industrial control systems | Patrick Gehlen |
| 1:45 p.m. | Practical application of machinery safety standards. Example: Industrial robot systems. ISO 10218-2 | Otto Görnemann |
| 2:30 p.m. | Example how to apply ISO 13849-1, -2 (SISTEMA) including validation | Fabio Pera/Klaus Becker |
| 3:45 p.m. | Discussion | |
Moderator
Klaus-Dieter Becker, German Social Accident Insurance Institution for the energy, textile, electrical and media sectors BGETEM, Cologne (D)
Speakers
Klaus-Dieter Becker, BGETEM, Cologne (D)
Chris Brogli, ROSS Controls, Ferndale, MI (USA)
Patrick Gehlen, Siemens AG, Erlangen (D)
Otto Gornemann, Sick AG, Waldkirch (D)
Jens Juehling, Head of the BGETEM`s prevention department, Cologne (D)
Fabio Pera, Italian National Institute for Insurance against Accidents at Work (INAIL), Rome (IT)
Thomas Schulz Basten, BGHM, Düsseldorf (D)
Florian Spiteller, VDE e.V., Frankfurt/M (D)
Dietrich Warmbier, ROSS Controls, Troy, MI (USA)